SURVEILLANCE
CUSTOM SURVEILLANCE SYSTEMS FOR YOUR HOME OR BUSINESS.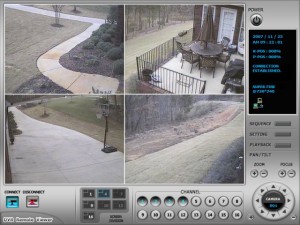 Keep an eye on your house or business with our video surveillance systems.  Video surveillance has become part of our lives.  Traffic cams, web cams and "Nanny cams" have often helped to cut down on criminal activity.  View live or recorded images:
Children's play area or pool

Driveway

Building entrance
View the status of your home on a laptop, tablet, smart phone, etc.
In addition to the live video stream (called remote monitoring) you have many more options:
Recording the video on a PC or hard drive produces good quality images that can aid police in identifying the criminals, even if they weren't caught in the act.

You can have motion detectors, which alert you when you are away and can sound silent alarms along with audio warnings that chase intruders away. There is also motion detection which will only activate recording when video security systems see movement. This helps save hard disk space and is great for monitoring properties at night.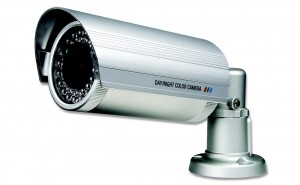 Custom Fit Automation and Security can design, install and program a security configuration custom made for your situation. Our installers can provide their expertise in new construction or as a retrofit to an existing home or commercial building. We are not an alarm company. We are a technology and home automation company whose electronic expertise includes video security systems.
With Custom Fit, you get so much more than a loud alarm and a call to a monitoring station.
Our video security systems are often tied into complete home automation. With this integration, you not only get security but also remote control of lighting, heating and cooling, appliances, automatic door locking, drape closing, and more. The system can send an alert that a garage door was left open and also provide the ability to close it from wherever you are.
Allow Custom Fit to design, install and configure a custom security and surveillance system tailored to your needs. Call today for a free in-home consultation.