ENTERTAINMENT
SHARE YOUR FAVORITE MUSIC THROUGHOUT THE HOUSE.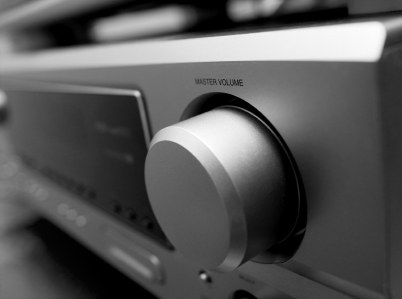 Custom Fit Automation and Security can completely automate all of your home entertainment systems.  We can set up a "whole house" system that allows you to listen to your Sirius/XM® radio in the kitchen while someone else listens to their iPod® music in the exercise room.  Each room can have its own set of speakers and keypad control.
Whole house video allows you to remotely watch TV or videos throughout the house.  Keep your equipment in the basement or closet and have access from any room.
Custom Fit Automation and Security installs Russound audio/video equipment as well as many others.  However, we can also install customer provided equipment.
Contact us or  call today for a free in-home consultation.