LIGHTING
TIMED AND AUTOMATED CONTROL OF YOUR HOME'S LIGHTING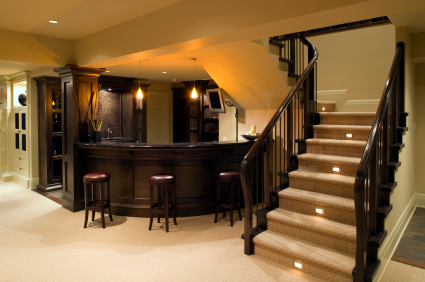 SCENE LIGHTING
Scene lighting control allows for one or more lights to be controlled together and set to predetermined levels.  The levels can be ON, OFF, or anywhere in between.  The group of lights can be in one room, multiple rooms, or the entire house.
Scenes can be used to set a mood, such as watching a movie, having a party, or a romantic dinner for two.  Scenes can also be used for convenience, security and energy savings.  For example, a scene can illuminate a pathway of light from the master bedroom to the kitchen, flash exterior lights if the security system goes into alarm, or turn all the lights off on a specific floor.
A scene lighting control system can also control natural light by integrating the system with motorized window treatments.
AUTOMATED LIGHTING
Automated lighting allows a central controller to operate the lights, adding convenience, security and energy savings to your home.  Here are some ideas.
Timed control of all lights.  The lighting system calculates sunrise and sunset for each day based on your city, and even takes into account Daylight Savings Time.